I did not sign up for hurricanes and tornados when I moved to Texas three years ago. Last weekend, we were hit by the aftermath of Hurricane Patricia and this morning I woke up to torrential rain that left many without power and streets flooded. In situations like this, we're advised stay inside and wait out the storm.
While some may have the reaction above, I'm actually okay with staying inside. I should probably have more water stored for events like this, but I don't. *kanye shrug* Instead, my apartment is filled with more wine than probably the average person needs. Hey, what's wrong with sipping wine on a dark and stormy night (or morning in today's case)? Lol…you know thunder scares me and water just won't do the trick…I kid, I kid.
Anyways, with nowhere to go, I felt it was time to review some more wine. Recently, Banfi Wines sent me a couple of samples of their wines to check out.
Banfi Wines was founded in 1919 by John Mariani, Sr. in New York. The company is the sole U.S. importer of the Mariani family's internationally renowned wine estates in Italy. Banfi has ranked as one of the leading wine importer in the U.S. for more than three decades. Today the company is operated by Mariani's grandchildren…oh to be born into a wine empire. #lifegoals
Let's say hello to my new friends!
Ty's Takeaways…
Centine Bianco
Banfi Tuscany
2014
Grape Varieties: 40 percent Sauvignon Blanc, 30 percent Pinot Grigio, 30 percent Chardonnay
Ty's Notes: At first, this white has an offsetting smell…a bit funky and earthy. However, once I opened the bouquet up with a swirl of the glass, I got more fragrant aromas of sweet candy apple and pear. I found the taste to be very crisp and refreshing…not too tart with subtle hints of sweetness…very light and smooth on the tongue. I enjoyed the little citrus taste I got on the backend.
Corks: Three Corks
Buzzworthy:12 percent by the volume…on the right day (raises hands) YES!!
Centine Bianco is a nice starter white for my beginning winos. It's not dry like a chardonnay or Pinot Grigio, even though it has a little PG in it. It has a nice balance of acidity and residual sugar that will have you saying…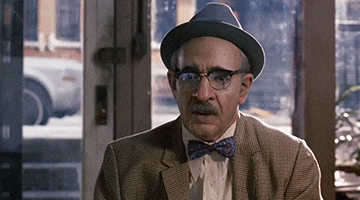 Centine Rose
Banfi Tuscany
2013 
Grape Varieties: Sangiovese, Merlot, and Cabernet Sauvignon
Ty's Notes: This rosé has a quite unique smell. Again, very earthy…very random, but I could smell popcorn kernels…crazy? I know! I found the rose to be very bitter and tart. The earthy flavor was not my cup of tea. Sadly, I did not get any of the fruit flavors.
Corks: Two Corks
Buzzworthy:5 percent by the volume…not at all. Two sips and that was it!
Disclaimer: I'm not a big fan of rosés in general (except the one from Donkey and the Goat), but I really did try to give Centine Rosé a fair chance, but I just couldn't do it..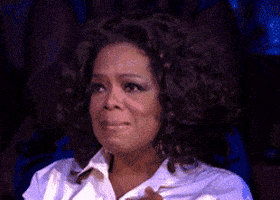 Centine Red
Banfi Tuscany
2013 
Grape Varieties: 60 percent Sangiovese, 20 percent Merlot, and 20 percent Cabernet Sauvignon
Ty's Notes: I could smell this red ALL day! Its sweet berry aromas make me very happy. I could definitely taste some blackberries and cherries. This red is very high in tannins, but it's not overwhelming. I actually found the acidity in this red quite pleasant.
Corks: Four Corks
Buzzworthy: 5 percent by the volume…Oh happy day! This red is beyond buzzworthy.
Centine Red is soooo good! It's like it has super powers. It will have you feeling a little like this…
Banfi Wines are very affordable. Just $12.99 and available at Specs and HEB here in Texas. If you live out-of-state, check online for the nearest retail store. Please note that although these were provided courtesy of Banfi, the opinions are strictly my own. Until next time wine luvhers!!