Last week, I went to a South African wine tasting at Bar Boheme. I really haven't explored wines from this region, so I was excited to try something different.
If you're like me and don't know a lot about South African wine, here are some interesting facts:
South Africa has been producing wine since 1659. On February 2, Jan Van Riebeck, who had led the first Dutch settlers ashore seven years earlier, wrote in his diary: "Today, praise be to God, wine was pressed for the first time from Cape grapes."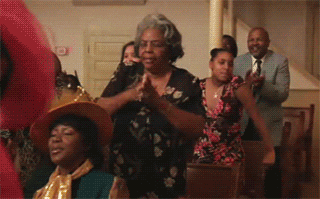 South Africa is considered to be part of the New World wine producers, along with the Americas, Australia, and New Zealand. But it has a long history with wine grapes, and its soils are among Earth's oldest. It is fitting that the best of its wines display the ripe fruit character that we typically enjoy from the New World, framed by minerality and earthiness often reminiscent of Old World European wines.
The evening's wine selection included two whites and two reds:
DU VON Chenin Blanc
STELLEKAYA Boschetto Pinot Grigio
POLKADRAAI Pinotage
VAN LOVEREN Pintotage
DU VON Chenin Blanc
Chenin Blanc is one of South Africa's most planted grapes. I found this Chenin Blanc's aromas to be very complex and hard to pinpoint. I can say that what I did smell was not all that pleasant…and neither was the taste. I was very disappointed by how watered down this South African white tasted. It reminded me of fast food chains (I'm looking at you Chick-fil-A) that fill their soft drinks with so much ice that by the time you get halfway through the drink all you taste is water. Through the blandness, I was able to get hints of pear and peach. Although it wasn't love at first sip, this Chenin Blanc is definitely doable. Ironically, it sneaks up on you like a wet puppy dog just wanting to cuddle and before you know it, you've sipped through the entire glass. #glassesup
STELLEKAYA Boschetto Pinot Grigio
So, I wasn't alone at the tasting as you'll see from the pictures below. Out of the four wines, this Pinot Grigio was our least favorite. Again the smell of this white was not pleasant. It reminded us of freezer burn on a bag frozen vegetables. Taste-wise, I found it to be very light and fruit forward. Unlike the Chenin Blanc, this Pinot Grigio had a tad bit more kick of alcohol. It's not a secret that I'm not a fan of Pinot Grigio and unfortunately this Stellekaya did nothing to prove me wrong. Peep my friend's reaction…
It makes me very sad that I couldn't even force myself to finish this one. #losiento
POLKADRAAI Pinotage
Pinotage is South Africa's very own grape variety; a cross between Pinot Noir and Cinsault. Cinsault is new to me, but I read that it's a red grape found mostly in the South of France. Also note that just because it's made with Pinot Noir doesn't mean it tastes the same. Pinotage wines are typically much more dense, higher alcohol and typically more savory than Pinot Noir.
Now the Palkadraai Pinotage had this subtle hint of masculinity. This red was very chill in the sense that I found it very light and smooth, perfect for a nice Spring evening. I captured a bit of wood in its smell, followed by hints of cinnamon and wild berries in taste. The cinnamon contributed to its dry aftertaste. The tannins were definitely noticeable on the backend. There's no doubt this Pinotage was my kind of red.
Can't you tell by the look on my face?! It made me feel all warm and tingly inside…the perfect pick-me-up after a long eight hour day.
VAN LOVEREN Pinotage
Last but not least, we have another Pinotage from South Africa! #winning
Now, this one came out the gate dominating! The aromas reminded me of an outdoor campfire…very earthy and masked with smokey wood chips. I found the smell to be very enduring–reminding me of home and our family vacations. As I moved in for the first sip, this red was very dry and heavy on the tannins. The wine left a bitter taste leaving my tongue gasping for water. It won't bother you if you're into reds. But if you're like my friend, it will leave you pondering 'why do people tolerate this?' lol. For me, I love the juxtaposition of flavors. It just adds to the many layers of this wine. This Pinotage definitely makes a bold statement. Although, I really enjoyed the Palkadraai, I think the Van Loveren would hands down beat out its predessor in a Pinotage match up!
So, I think it's safe to say which wines I like the best from my glasses at the end of the night. South African Pinotage for the win!