This week, I attended the Paso Robles Grand Tasting Tour at the La Colombe d'Or Hotel & Restaurant in Houston. The event featured 30 wineries and more than  120 wines from Paso Robles Wine Country. #winning
For those not familiar with Paso Robles, it is located in the Central Coast of California between Los Angeles and San Francisco. Across the city, you'll find 32,000 vineyard acres, producing more than 40 winegrape varieties – from Spanish to Italian, Bordeaux to Rhône, including the area's heritage variety Zinfandel.
The proximity of the Pacific Ocean, orientation of numerous canyons and valleys, and varying elevations produce many different distinct microclimates in the Paso Robles wine region. Due to cool nights, warm days, and typically late rains, Paso Robles Wine Country vines tend to have a longer growing season and grapes have more hang time compared to other wine regions, resulting in fully mature fruit whose acid chemistry is kept in balance through the area's overnight cooling.
Growing up in California, I was familiar with the Paso Robles area, but had never tasted any of the wines there. Although, I wasn't able to stop by all the visiting wineries (rightfully so…didn't want to get sick), below are my top three:
Ty's Takeaways…
I've been having a hard time trying to put my thoughts about ONX Wines into words. ONX was hands down my favorite winery at the event. This wine is packaged to perfection! Everything from the handout materials at the table to the stories behind each wine was so well thought out. I was super impressed. I have to give up to the ONX Team for great wine production and marketing.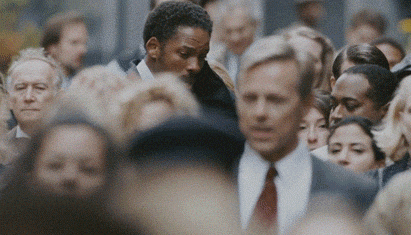 Simply put, ONX Wines is how I envision God's best for me. Everyone has this image (list of character and physical traits) of the person they hope to end up with, but I'm learning you can't let your future love be defined by this image you've created. You have to stay open and allow God to reveal His best for you. #notsorryforsharingmybeliefs
I equate that to wine because we all have our favorites and these preconceived notions of what makes a good wine (region, vintage, or grape varietal). ONX Wines are a breath of fresh air that reminds me that wine doesn't have to come from Bordeaux, France or Napa Valley (aka make six figures or have the body of an athlete) to be considered of good quality. These wines will surprise and surpass your expectations. Like in love, ONX is the one you never saw coming, but ultimately deserved.
Below is a list of the wines ONX showcased at the event. All were good, but the standout was the Rosé of Tempranillo. Yes! You read that right…Tempranillo Rosé. Just like its name, this Rosé can independently stand on its own. Beware, this is not your typical Rosé. It has an edge to it. On the nose, I got aromas of strawberry and vanilla…very dainty, but once you take a sip that's when the party begins! On the palate, there is an abundance of tropical fruits (like pineapple). While this Rosé is dry with an acidic finish, I found it to be very good. I could see myself sipping on this at the pool or at the next YGOM summer party. In fact, I'm such a fan of ONX that I'm contemplating joining their wine club! Yes, these wines are that good!!
2015 Indie (Rosé of Tempranillo)
2013 Brash (70% Zinfandel, 25% Cabernet Sauvignon, 5% Malbec)
2013 Praetorian (61% Tempranillo, 23% Malbec, 14% Mourvèdre, 2% Alicante Bouschet)
2013 Reckoning (62% Syrah, 19% Petite Sirah, 13% Cabernet Sauvignon, 6% Malbec)
Pomar Junction Vineyard & Winery
What I liked about Pomar Junction Vineyard & Winery was that it's a family affair. #familygoals
Run by the Merrill family, their grape growing history goes back eight generations. All wines produced are exclusively farmed by the Merrill's who believe that control from planting and pruning through harvest, fermentation and cellaring is critical for success.
I thought their 2015 Picnic Chardonnay was very interesting. Most Chardonnays tend to be produced in oak barrels, but this one was made in the "naked" or non-oaked style, stainless steel. How cool is that?
Stainless steel tanks were first advocated by Emile Peynaud during the early 1960s. He observed their success in the dairy industry and thought that they could revolutionize winemaking as well. These containers are very efficient at controlling the fermentation temperature. Stainless steel is completely neutral in the winemaking process. Unlike oak barrels, these containers do not impart any characteristics into the wine. This makes them useful not only for fermentation, but also as holding tanks.
I'm not a fan of oaked Chardonnay, but I could definitely get down with it if produced in stainless steel! Pomar's Chardonnay is fresh and crisp with hints of apple flavor. The biggest plus is that you don't get the typical buttery aftertaste.
Jack Creek Cellars has an amazing portfolio of red wines. My favorite was their destination: WEST, 2013 Pinot Noir. Now in the past, I talked some smack about California Pinot Noirs (hangs head low). But, I'm really starting to regret those statements! This Pinot Noir was so good, I found myself asking for another pour. QUES: Blackstreet's "Before I Let You Go." I just needed one more sip before I said goodbye.
Aged for 13 months in french oak, destination WEST: Pinot Noir is robust and flavorful. On the palate, I got bold plum and black cherry flavors. This red's acidity and tannins balance each other without becoming too overpowering. I found them very enjoyable…the perfect Pinot Noir for a nice Spring day in Houston or anywhere for that matter.
Overall, I found the Paso Robles Grand Tasting Tour to be very informative. I can't wait to share these finds with my family and friends in California. I will definitely be making a trip up to Paso Robles the next time I'm home visiting. Until next time…