Edna Valley Vineyard Sauvignon Blanc
Price: $10.49
Year: 2014
Region: Central Coast
Retailer: HEB
Dear Sauvignon Blanc,
My sincerest apologies for abandoning you last summer. You used to be my ace. My go-to white whenever I went out. That was until I switched teams and started hanging with the reds. I know you probably think that I'm a sell-out because at one point I never wanted to associate with them, but I guarantee that once you get to know them you'll see there are some good reds out there. That's still not a good reason to have turned my back on you. You were there for me at the beginning of my wine journey…helping me to expand my palate. Heck, if it weren't for you, I'd probably still be drinking Sutter Homes Moscato. So with that being said…I miss you and hope we can reconnect.
Your Day One,
Ty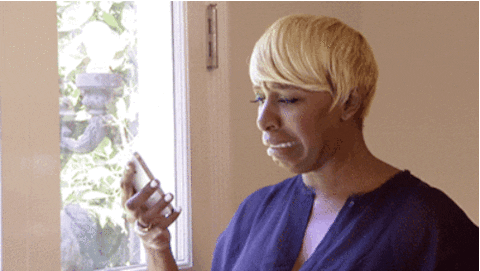 Ahhh, just a little wine edition of "I Want You Back." I remember a time when all I wanted to drink was Sauvignon Blanc. I mean we were thick as thieves. BUT *pumps breaks*, what I'm learning the most through my wine journey is that my tastes are constantly evolving…and there's nothing wrong with that. Yes, I've grown to love red wine. I'm sure that's evident from my previous posts. However, lately I've been feening for a good white wine. Maybe it's the recent changes that have come in my life this Spring that have me feeling very nostalgic for my old friend. All, I know is that I've had this desire to rediscover white wines.
This past weekend, I was was doing my normal wine crusading at HEB and stumbled upon Edna Valley Sauvignon Blanc. With one sip, I felt like I was back were I started in my wine journey, so I picked up a bottle to take home.
Edna Valley Vineyard is located halfway between San Francisco and Los Angeles, along California's coastline. This region saw its first grapes planted in the days of the California missions. In the 1800s, it was believed that the grapes in this area were the highest of quality. By the 1970s, however, the grape vines in the area had all but disappeared, until pioneer Jack Niven began to planting his own grapes on what is now known as Edna Valley Vineyard. Fruit-forward with slight nuances of oak, Edna Valley Vineyard prides itself on employing meticulous efforts in the winery to craft a rich, balanced wine with sought-after layers of flavor. This process is called SLO, which means they never rush a blend. Nice and slow! Don't sweat the technique! ;)
Check out my thoughts on this Central Coast Sauvignon Blanc:
Ty's Takeaways…
It feels good to be back in SB territory!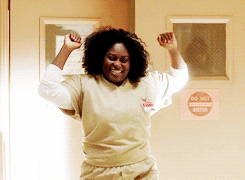 Sauvignon Blanc is the perfect step up from any dessert wine because it still carries this essence of fruit while dancing on the line of acidity.
Edna Valley Sauvignon Blanc embodies this definition. Pale yellow in color, this white wine consists of rich fruit aromas. I got the subtleness of peaches coupled with the tanginess of green apples. I reeks "drink me on a tropical island under the sun!!" #iseeyouolivia
Upon the initial sip, you get soft fruit flavors (citrus and grapefruit) followed by a kick of lemony zest on the backend. This SB's acidity awakens the wine for a crisp and refreshing taste. I enjoyed every sip!
Overall Rating: 4 Corks
Buzzworthy: Edna Valley Sauvignon Blanc contains 13.7 ALC by VOL. SB is typically between 12.5 – 13 percent. I loved everything about Edna Vally SB! It's the perfect reminder of what matters the most! Sip and enjoy!