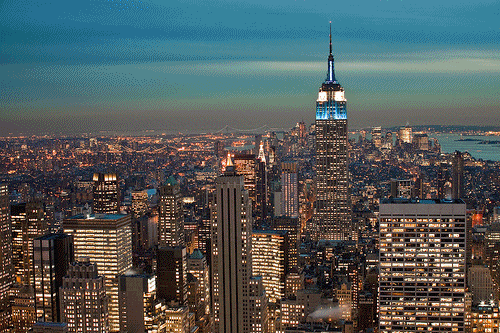 I've been traveling a lot this month. First, California, then Austin, and most recently New York this past weekend. And, all for the love of wine! Yes, I'm on a mission to travel and learn about wine from all over the world!
While in New York, I attended an event called Wine Riot at the 69th Regiment Armory in Manhattan. Wine Riot, as its name insinuates, is wine tasting on steroids. Imagine an all access pass to a room filled with hundreds of wines from across the globe.
This slideshow requires JavaScript.
You don't need a passport. Just a glass and an insane amount of tolerance to keep up with the big dogs (like me)!
For $65, this is definitely an event worth attending. I had a great time! Although, the hardest part is keeping up with all the wines. Luckily, Wine Riot has an app that tracks your favorite wines and shows you where to buy them later. Below is a list of my three favorite wines from the evening.
Notorious Pink Rosé
Summer may be over, but this rosé should always be in season! The award-winning Notorious Pink is a special blush cuvée made from 100% Grenache in the south of France. With strong aromas such as citrus, floral, and red fruit, this French wine is surprisingly not dry at all. Instead you get a nice balance of fruit and acidity. Notorious Pink Rosé's light and refreshing taste is the perfect drink for outdoor patio or rooftop drinking in the fall—especially, with the weather cooling down in most parts of the country. *sigh, any day now Houston* For my Houston wine friends, you can find Notorious Pink at HEB for $16.99. Such a great deal! Click here for an additional listing of locations.
Sileni Estates Sauvignon Blanc
Disclaimer: I'm a self-proclaimed Sauv Blanc snob! Oh, and if it's not from Marlborough, New Zealand, nine times out of 10, it probably ain't right…unless it's a Mauritson Sauv, which is the exception to my little made-up rule. Anyways, I tried my share of New Zealand Sauvs at Wine Riot and Sileni Estates hands down had thee BEST Sauvignon Blancs of the evening. Yes, plural…not one, but TWO. *insert happy dance* So, let me tell you why Sileni Estates is #winning in the Sauvignon Blanc game!Sileni Estates is a family owned and operated winery in Hawke's Bay, New Zealand. Their Sauv Blanc grapes are carefully selected from vineyards in the Wairu, Waihopai and Awatere valleys of the Marlborough region. #yesplease I tried Sileni's Reserve Sauvignon Blanc first. It's 100% Sauvignon Blanc, with classic New Zealand tropical fruit and grassy aromas. I enjoyed every sip…so refreshing! Next, I tried the Cellars Selection. I get excited just thinking about it. The Cellars Selection is 95% Sauv Blanc and 5% Semillon (a new white varietal I discovered this spring). Again, you get the tropical fruit flavors with a nice acidic yet balanced finish. There was something about this one that made me feel all warm and tingly inside. Click here to find out where to buy because I highly recommend that you purchase a bottle ASAP!
Archer Roose
Whoever said (don't look at me) boxed wine was trashy hasn't tried Archer Roose. This wine housed in a box is too legit to sip!! *insert MC Hammer dance* I honestly haven't tried many boxed wines before and if I'm really honest…I've tried to stay away from them because of the stigma mentioned above, but I was quite impressed with the quality of wine! I tried the Cabernet Sauvignon, Camenere, and Sauvignon Blanc. The Cab Sauv was the winner out of the three in my book. I'd gladly get a box to bring to an outdoor event or some kind of house party. The next time you're looking for a wine-on-the-go, think inside the box and try Archer Roose. Click here to find a location near you.
I had so much fun at Wine Riot. I definitely want to go back next year, but to a different city like Chicago. If you haven't been to a Wine Riot, definitely check it out and if you have I would love to hear your thoughts and favorite wines. Until, we sip again…