Sadly, I'm back from my week-long vacation in Los Cabos, Mexico. I'm so grateful for my time away! Los Cabos is a must-visit place in Mexico, especially if you're looking for some R&R.
Aside from hanging out at the pool, I was really hoping to find some real authentic Mexican wine on my trip. Many people aren't aware of this, but Mexico is becoming a serious player in the winemaking game. Most vineyards are located in the northern Baja countryside. You'd be surprised to know that the art of winemaking in Mexico dates back to the time of the Spanish conquest, with the oldest winery in all of the Americas, Casa Madera, located in Coahuila state (1597). However, when you think of a "traditional" Mexican beverage, it normally consists of tequila mixed with something tropical. No wonder, I received blank stares when I asked about wine…lol.
I can't tell you how many times, I received this look when I turned down tequila and requested wine instead. You would've thought I had a third eye or something. Surprisingly, we were able to find some cool places that served wine. Check out my Cabo wine experience below.
Ty's Takeaways…
As I mentioned, we stayed in Los Cabos, which is a quieter town. Most people are familiar with Cabo San Lucas, which is about 25 minutes west of Los Cabos along the Baja Coast. Cabo San Lucas is a tourist city known for its beaches and of course its nightlife. We decided to venture into Cabo one evening for dinner and to check out some of the clubs. As we walked around, we stumbled across a wine bar. It was like seeing a mirage in the middle of the desert.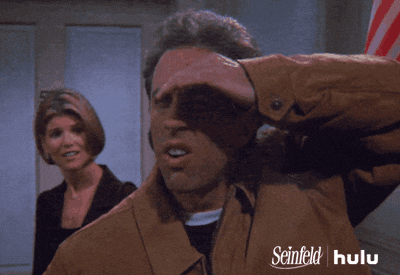 Pan Di Bacco
Pan Di Bacco is an Italian restaurant and wine bar in Cabo San Lucas. Lol…what are the chances of finding authentic Italian food in the heart of Cabo?! A little random, but I was excited to try some wine!
Let me start off by saying, that Pan Di Bacco is an urban oasis! You forget that you're in Mexico once you step foot inside. The decor is very modern and upscale. It reminded me of back home. The wine menu consists of red, white, and sparkling wines from mostly Argentina, Chile, and Mexico. Select wines are sold by the glass (prices range from $4USD-$8USD), while most wines are sold by the bottle (prices range from $30USD-$91USD). Pan Di Bacco. Unfortunately, we didn't get try one of their sparkling wines from Mexico (they were out), but were able to taste a sparkling wine from Argentina, which was delicious. Our experience at Pan Di Bacco was so great! I definitely recommend stopping by if you're ever in town.
This slideshow requires JavaScript.
Casa Don Rodrigo 
On our last night, we ended up at Casa Don Rodrigo in San Jose Del Casa, which is 20 minutes east of Los Cabos. Don Rodrigo is located in the plaza downtown. We were told that this place had some great authentic Mexican food, but to my surprise it also had a great wine collection as well. I loved the art decor throughout the restaurant and even got to check out their wine cellar! And best of all…was finally able to test a couple of wines from the Baja coast! My trip was finally complete :)
This slideshow requires JavaScript.
Now that I've had a sip of the Baja Coast wine life, I can't wait to plan some more trips and visit an actual vineyard. Until my next adventure…