Winter has been off and on this season…at least in Houston. So, when winter does decide to slide through like it did this weekend (we're in the 30s), my comfy couch inside my warm and cozy apartment become everything!
I think we can all agree the struggle to venture out when it's cold is so real in these streets. But, being a homebody is all fun and games until you start wishing you had someone else to cuddle up with besides your pillow. That's when the cuffs come out!
For those not familiar with the term, cuffing season is a winter sport when people who thought it was cool to be single over the summer when things were poppin', suddenly decide it's no longer good for man (or woman) to be alone now that temperatures have dropped and social calendars aren't filling up like they used to before. So, the desire to be "cuffed"or tied down in a serious relationship becomes more appealing. I don't know why colder weather brings out the thirst loneliness in people, but having a boo tends to come in handy (for more reasons than one) when it's cold and human interaction (outside of work) is limited.
It's no secret that Netflix & Chill is the infamous cuffing season activity. Watching Netflix is an easy trap way to hook-up hangout when you don't feel like going anywhere. However, whatever happens next when that red screen flashes is simply up to you. But no matter how you choose to "chill," a Netflix evening isn't complete without wine of course! Yes, it's that fermented soother when you're alone on the couch or that grape encourager when you're trying to set the mood.
That's why I created the YGOM Sip & Chill: Netflix Wine Guide to get you through the ups and downs of cuffing season. Whether you're single, in some sort of situationship or in a committed relationship, I have the perfect wine to pair with whatever season life has you in. So, check out these wine recommendations for the next time you decide to make it a Netflix night.
#Unbothered 
Club <insert your name> is always lit on Friday nights! Once 5 o'clock strikes, you can't wait to head home, put on your finest pajamas, tie up that head scarf, and hit the couch. Raise a glass if this is how you get down on Fridays most evenings and are not ashamed!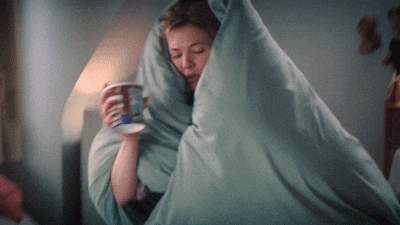 Hey! Nobody said being single was easy. Yet, you remain cool, calm, and collected as cuffing season approaches. Although you may not have a boo to snuggle up to for movie night, like Kendrick Lamar said "we gon' be alright!"
Pop open this Italian sparkling wine and make it a group night or chill by yourself. Either way, this wine will light up any night!
Wine Recommendation: Mionetto 'Il Ugo' ($11.98)
Mionetto 'Il Ugo is a sparkling wine unlike any other. It's a little off-putting on the nose at first, but don't let that stir you away from taking a sip. Its funky floral aromas eventually die down once you allow the wine to breath a bit. Then you get this nice earthy, almost forest-like scent. It reminded me of the Mahogany Teakwood candle at Bath & Body Works, which is very soothing. The taste of this sparkling wine is pretty unique as well. It's slightly sweet, but not overpowering, with a mix of elderflower and fruit flavors, such as citrus and pear. These flavors are very enjoyable. It's like Christmas in your mouth. Sipping this will definitely have you feeling unbothered!
I Wanna Be Down 
A little Netflix & Chill never hurt nobody! Besides, it's cuffing season and you're trying to get chose!
I mean he did say he would cook dinner (Mmm hmmm) and then you could watch a movie and drink wine afterwards. No harm, no foul in that right?! I could yell don't do it girl, it's a trap. But, we've all been there before and know a man cooking a meal (and it's free!) will get you EVERY-SINGLE-TIME! (I may or may not be speaking from experience) So, no judgment if you're scurrying to get your stuff when that "come through" text appears. If you're trying to be down, set the mood with this amazingly tasty White Pinot Noir.
Wine Recommendation: Left Coast Cellars White Pinot Noir ($16.99)

This White Pinot Noir is awesome sauce! It's a great inexpensive grocery story find that you can easily pick up for a movie night. The aromas are really bright and airy. You'll find hints of tropical fruits like pineapple, peach, and green apple. This dry, light-bodied white is best served chilled to give it that crisp, clean taste. Low in acidity, its fruit forward flavors help liven up the palate and then it ends with a tart finish. People are seriously sleeping on White Pinot Noir! If you're really trying to pull out all the stops to impress a special someone, this wine will let them know for sure that you wanna be down!
Not on My Watch
Netflix & Chill?! Umm, boy bye!
You've seen AND heard it all before. So, when you get asked to come over to a watch a movie AFTER 10 p.m., you can't help but tilt your head to the side like…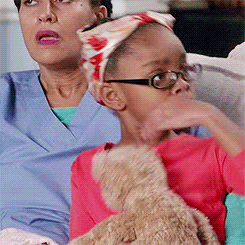 He must not know that you turn into a pumpkin around 9 p.m. You're the girl who's not here for any of those reindeer games. So, if he's coming to watch a movie, then that my friend is what you're going to do because none of that "chilling" stuff will be happening on your watch. But, first open up this bottle of Sauvignon Blanc from New Zealand to calm your nerves.
Wine Recommendation: Sileni Estates Sauvignon Blanc Cellar Selection ($14.99)
Sileni Estates has one of the best Sauvignon Blancs in the game! Their Cellars Selection is 95% Sauv Blanc and 5% Semillon. Those intense grassy aromas, that are normally found in classic New Zealand Sauv Blancs, immediately jump out at you. You'll also get hints of fresh, ripe tropical and passionfruit aromas that follow onto the palate. This wine is sooo smooth. It feels like air on your tongue. Every sip is refreshing. It will give you the liquid courage to stay strong and let any foolishness know that nothing will be going down on my watch!
BAE on a Budget
Times are hard on the boulevard! I mean he (or she) is cool and all, but you're not sure how much you're trying to invest in this situationship JUST yet.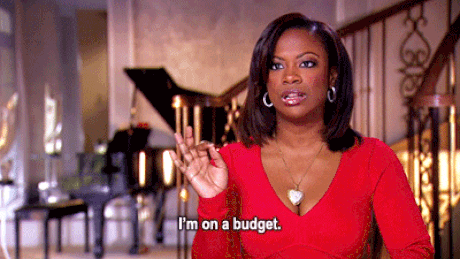 So, count your coins and impress your boo with this red blend!
Wine Recommendation: Smashberry Red Blend ($13)
This wine is a great go-to red, when you're looking for a good quality wine at a lower price. The blend consists of 38% Merlot, 34% Petite Sirah, and 28% Cabernet Sauvignon. If you're not a fan of super dry reds, then you'll enjoy this selection because Smashberry is all about the fruit flavors. On the nose, you get raspberry and boysenberry aromas with little hints of chocolate. The fruit flavors are just as amazing. Its rich tannins complement these flavors for a clean finish. This red will definitely impress bae and they won't even know you were on a budget.
Baby, Let Me Upgrade You
You're not just trying to "chill" with anyone these days. You're in a serious relationship that has shifted your priorities.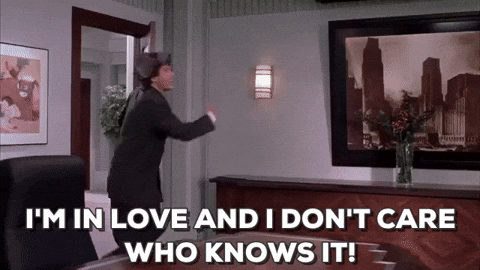 Netflix doesn't really fit your intentions anymore. You're about that Amazon Prime life now! This upgrade is the first of many as you work towards locking things down with your boo.
So, let me introduce you to some new things like this French white wine to get you to that next level.
Wine Recommendation: Patient Cottat Sancerre  ($21.99)
This white is EVERYTHING and changed my entire life and now I'm sharing the wealth with you. I'm normally not a fan of French wines, but this one has me thinking differently. Patient Cottat Sancerre is a Sauvignon Blanc from France. It's filled with soft floral aromas with Muscat-like and passionfruit undertones. The taste of this wine will blow your mind and will definitely have your guest wanting to stay forever. Its crisp fruit flavors are followed by this mix of mineral and citrus flavors that give it a nice bold punch. Once you have one sip, you won't be able to stop (trust me I know). Your love will be extremely impressed with this wine upgrade.
Make it Last Forever
You're committed and in it for the long haul (for real, for real) This is the type of love that has you jumping on people's couches.
You don't need a movie night to make things happen! Just a couple of forevers and this bottle of Stellekaya Orion to make it last forever.
Wine Recommendation: Stellekaya Orion ($32.99)
This red is a French-style Bordeaux blend. It consists of 80% Cabernet Sauvignon, 15% Cabernet Franc, and 5% Merlot. This wine was matured in French barriques for 20 months, so you know this red is in it to win it! It's bold aromas are filled with dark cherries and berries. This full bodied red has this velvety consistency that is layered with black fruits and hints of chocolate. This is red is strictly for the grown and sexy who have stood the test of time!

Well that completes the YGOM Sip & Chill: Netflix Wine Guide! I hope this wine list will help get you through cuffing season no matter what stage in a relationship you're in. Wine is always the key to a great night!