Varietal: Chardonnay | Region: Napa | Retailer: H-E-B | Price: $16.99

Mood: Woke (meaning: to be aware)
Friday marked the beginning of a new presidency here in the U.S. I'm still in shock over who the American people selected to run this country. It's an uneasy feeling knowing that someone with zero political nor military experience will be in charge of the free world. Whether you're a Democrat or Republican, that has to make you feel some type of way.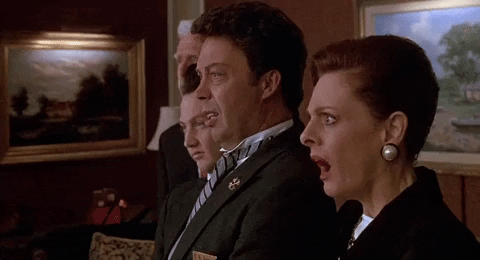 It kind of feels like an episode of one of those crazy reality shows where I'm just waiting for Ashton Kutcher to run out and tell us that we've all been punked. However, this is our new normal.
But, if I've learned anything, it's that you can't sit around and complain when things don't go your way. Silence won't get you anywhere either. You have to be a part of the solution. Now, more than ever is the time to be vigilant and most importantly active in what's going on in your local community and the world around you. You can't sit on the sidelines being passive aggressive. It's important to stay educated and informed on the issues. I really hope that our country comes together (whether you're unhappy or completely thrilled with the current administration) to hold this new office accountable for the decisions that they will be making on our behalf. If the claim is to make "America Great Again" *eye roll*, then let's make sure that as a collective the United States continues to excel over the next four years.
Wine Pairing: I encourage everyone to stay woke as this new administration takes office. I have the perfect wine pairing for this new attitude. It's called Bread & Butter Chardonnay. Produced in Napa, California, this Chard is only $17 at H-E-B. If you're not a fan of Chardonnay, this one will make you a believer. I'm a HUGE fan of bold, butter Chardonnays and Bread & Butter does not disappoint.
On the nose, you'll find aromas of vanilla, as well as  toasted butterscotch and almonds. As you swirl your glass and allow the aromas to open up, you'll smell a hint of sweetness like the sugar on a freshly torched crème brûlée. Those same aromas transfer to the palate for a great glass of Chardonnay. Upon the first sip, I felt this instant tingle of happiness. It reminded me of the 2008 election, when the country was filled with hope and excitement. If I could bottle up the last eight years of the Obama administration into a bottle, this Bread & Butter Chardonnay would encompass all of those wonderful feelings.
This Chardonnay tastes ah-mazing! First of all, this full-bodied, dry white is so rich and creamy. You definitely get those toasted flavors of oak mixed with vanilla and butter as you ride out the smoothness of flavors. Can I just say this wine is soooo smooth?! It reminds me of the way that President Obama looks at Michelle in awe and appreciation.
Then you're surprised at the end with this small burst of sweetness. You can really taste a bit of crème brûlée, which I think a lot of non-white, sweet wine drinkers will appreciate. I absolutely loved this Chardonnay and thank the lady at H-E-B for recommending it to me. This is the perfect wine to get you pumped and ready for the next four years. Hey! You may need several bottles to get your through ;)
Rating: 4 Corks
Sip, Chug, or Cork It? Sip with one eye open because now more than ever is the time to stay woke. I really enjoyed this Chardonnay. It may give JaM Cellars Butter a run for its money. Definitely in my top two favorites of Chardonnays!