Varietal: 100% Brachetto | Region: Piedmont, Italy | Retailer: Check Online | Price: $13/$14
Mood: Hopeful
*Queue Beyonce* Where are all my single ladies? This post is for you! Valentine's Day is tomorrow and it can be a little daunting if you're not in a relationship.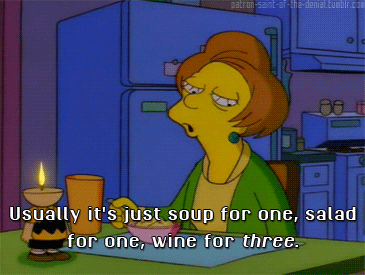 But, I'm an optimist and believe in that Keith Sweat Make it Last Forever type of love. It may not happen today…or tomorrow, but one day! So, fix your face if Valentine's Day has you feeling some type of way.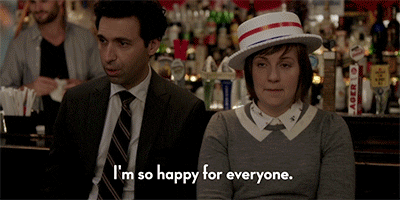 It's just a day. I repeat…IT'S JUST A DAY!  
Wine Pairing: CELEBRATE if you're single. Don't let all the couples have all the fun. A couple of weeks ago, I received a bottle of Rosa Regale from Banfi Wines. I thought it would be perfect for some Single Awareness or Galentine's Day fun. Rosa Regale is a sparkling red wine from Italy. It's made 100% from the Brachetto grape. This red has very unique aromas — strawberries, raspberries, and a hint of red roses. Many of which you can taste on the palate. I found the Rosa Regale to be pretty sweet, reminding me of a Moscato…Uh oh!
Rating: 2 Corks
Sip, Chug, or Cork It? Anyone who knows me in real life, knows that I am not a fan of sweet wines, but I'm not going to let that get in the way of my recommendation. I know a lot of my readers do enjoy the sweeter wines, so I'm not going to be a hater. With that being said….I personally would cork it, not my type of wine. BUT if you're on the sweet train, then you should definitely sip it! No matter if you're single or in a relationship, Rosa Regale is a nice sparkling wine to share with friends or serve after a romantic dinner.
Oh, and if you're in a relationship and are looking for some last minute Valentine's Dday ideas, check out the YGOM Valentine's Day Pairing Playbook.
** Banfi Wines sent me a complimentary bottle of the Rosa Regale. All opinions are my own.