Hey wine friends! I know I've been M.I.A lately. Lo siento mucho!!! Still trying to get adjusted to my new work life. It's been crazy busy, but I promise I'll be back to my regular blogging routine soon.
Okay, so let me catch you up on my latest wine adventure. I was invited to the grand opening of a new wine bar called Ogun Art + Wine over the weekend. I was super excited to attend. You know wine and art are two of my all time favorite things! But unfortunately that's where the excitement ends for me. The night ended up being an epic fail for the books.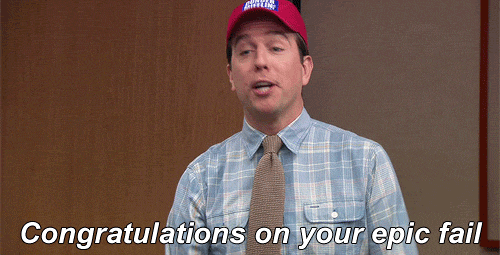 Epic fail might be a little too harsh, but let's just say I wasn't pleased with my experience and here's why…
Ty's Takeaways…
Location: So, let me start with some background about the place. Ogun Art + Wine is located off of Washington Ave and Studemont in  a little shopping strip in Houston. I'm not sure if you're familiar with Absolve Wine Lounge, but Ogun is now in that space. I'm not sure what happened to Absolve and I can't say that I was sad to hear that it was gone. Definitely wasn't on my list of top wine bars in the city. However, having a wine bar in that location is a nice addition to the Washington Ave area.
Parking: Parking was horrible! Perhaps it was because of the grand opening event, but the lot was packed. They had $8 valet parking available and you know the only valet I recognize is complimentary! I drove around and around trying to figure out where I could park for FREE. There's a Walgreen's next door, but I didn't want to take that risk and get towed. Luckily, there was additional parking behind the building for customers. Please don't waste your money on valet if the lot is full. I repeat DO NOT pay for valet! Besides the valet attendants were parking cars in the regular lot. They didn't have spaces marked off, which I thought was a rip off for the person paying. Doesn't valet mean there is a particular spot sectioned off for your car? I dunno *side eye* But, if all else fails, there's always street parking on the street behind the shopping center.
Space: The actual space is small, but cute. You'll find a couple of options for outdoor seating. When you walk in there are several tables and then seating at the bar. Along the wall, you'll see lots of African art. (Sorry…this is the all I know about this place. Nobody gave any background on the concept or anything. You'll see keep reading…)
Customer Service: The place was packed when we arrived. There was nobody at the door to greet us. All of the tables were full, as well as the seating at the bar. It took us a while to figure out how to get a drink. There were no menus in sight. There were so many people, including the people who were sitting at the bar that it was hard to squeeze in. I'm an observer, so as I'm waiting to place my order at the bar, I see men in suits that appear to be the hosts, but they're only greeting the people that they know. Hmmm…if this is a grand opening for the community, why not speak to the people who you don't know? Introduce yourself, welcome your guests. I don't understand how you have a grand opening and don't go out of your way to make your guest feel welcomed (and at least tell them about the place). After some patience, I finally made my way up to the bar. I noticed that there were only two servers working. Mind you there were probably 10 people sitting at the bar with groups of people standing behind them trying to place orders. So, as I'm waiting I realize that I don't even know what I can order. There weren't any menus out. When I finally got the server's attention, I had to ask for a menu. My cousin was with my me (hey, girl, hey), so I gave her the menu and we figured out what we were going to order. But, by that time our server had moved on to someone else. I guess you snooze, you lose in these streets. We literally waited for almost 30 minutes trying to get the server's attention, but she never looked up…never acknowledged us. I understand it was a busy night, but one you shouldn't have only had two people working the bar and two the servers should have acknowledged the people waiting. Like "oh I got you next," but their heads were down most the time. Anyways, we waited 30 minutes too long and between the bar service and lack of overall customer service in general, we decided it was time to roll.
Menu: I got a chance to briefly check out the menu. Their wine selection wasn't that extensive. If I remember correctly, there were probably 8-10 whites. The red offering was a little longer and there were a handful of sparkling wines. If I'm wrong on the amounts, it's because I was so irritated I couldn't see straight. Anyways, I will say that I was impressed with the types of whites on their wine list. If my order had been taken, I would'v asked for the Mt. Beautiful Sauvignon Blanc. Yes, the same Sauv Blanc that I had at Cork in Dallas. I was so happy to see it on a Houston wine list. I guess I need to go back to Dallas to try it again though.
Overall, I was not happy with this event. I thought it was not well planned at all. And sad to say, I probably won't go back to visit either. Great concept, but service is everything!! And on a night when you're introducing your wine bar to the community, customer service should've been top of mind and it wasn't. There are plenty of other wine bars in the city that go above and beyond to make their customers feel at home and sadly I just didn't feel that at Ogun Art + Wine. I'll take my wine money elsewhere.