Varietal

: Cabernet Sauvignon |

Region:

Rutherford | Price: $44
Day three of the new year and I have to admit that I'm a little very nervous about writing this post. Feeling a bit rusty in my writing after my hiatus, but here it goes…
So, what am I drinking? I have a bunch of new wines that I purchased at 13 Celsius' End of Year sale, but decided to go with a red that's been nestled in my wine rack for a while now. The Altra cab was actually a gift from one of my cousins. I remember being surprised when I saw the price. Most people I know don't gift that high. Even I'm not buying $40 wines unless they're rare and I know that I can't find it at a local wine store. Anyways, I assumed this cab had to be good and decided to hold on to it for a special occasion. What better occasion than my blogging comeback. Oh, and it's the three year anniversary of YGOM. I've been holding on to this red for about three years as well, so I feel like all my reasons for selecting this wine are aligning. Let's see if I was right.
Ty's Takeaways…
Altra is a boutique winery in Napa Valley, California. This red is 100 percent cabernet sauvignon. Upon opening the bottle, the aromas jump out immediately. I smelled hints of blackberries and red cherries. The flavors also packed a powerful punch. When I took my first sip, I was greeted by these overbearing tannins.
Now, I'm not opposed to reds with a little tannic aftertaste, but this cab gave it all away in the first sip. That's why I recommend letting this cab "relax, relate, release" just a bit before drinking.
You can do this by pouring the wine in a decanter to let the wine aerate and open up the flavors. If you don't have a decanter, just pour the wine in a glass and let it breathe for about 15 minutes (experts say 1-2 hours, but nobody has time for that). Once I let the wine sit for a minute, the tannins weren't so off-putting and I was able to give the cab a fair try.
The Altra cab is full-bodied and very smooth on the palate. It's a bit oaked with hints of peppery spice coupled with rich, dark berry flavors. This time the tannins were more noticeable on the backend (where they belong).
Rating: 3 corks
Sip, Chug, or Cork It? 
I didn't love the Altra cab nor did I hate it. It was kinda meh to me.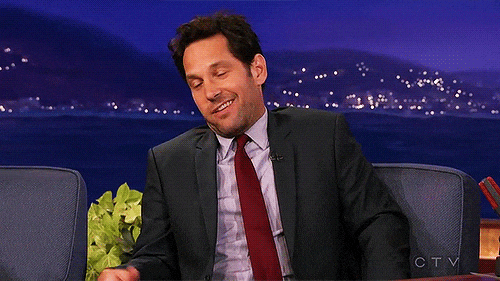 It was a little too bold for me. I prefer more light-to-medium bodied reds. And the mix of flavors really didn't leave a lasting impression with me either.
Now don't get me wrong, I'm still going to finish the bottle. But, I'd say this red is more for easy drinking around the house. It's a nice cab to curl up on the couch with and read a book.
The Altra cab that I tried was from 2010. So, they may not have this vintage anymore if you decide to go out and buy it. Altra actually makes a white and red blend that I'd be interested in trying. Anyways, let me know if you happen to pick up this red. I'd be curious to know your thoughts. Until next time…glasses up!