I'm not even going to beat around the bush with this one. There's a new wine bar in Houston called Momo Food + Wine that is definitely worth checking out! It opened last fall and I'm so glad that I finally got a chance to check it out.
Momo is located in Midtown around the corner from the Breakfast Klub. It's on this weird strip that if you blink you might just pass it, which ironically I did. Not the best area in town, but once you walk in you immediately forget what's outside. Momo has this really cute chic vibe. Loved the purple and gray decor! It kind of reminded me of a spoken word lounge channeling the Love Jones era. There is plenty of table seating and a couple of areas where groups can hang out.
So, I absolutely love the concept behind this wine bar. Every little detail is extremely well thought out. Let's talk food first. The menu is inspired by Bangladesh, Indian, and Spanish cultures. You can see these fusion of flavors represented in each plate on the menu. I've never seen that offered at a wine bar before. Typically, you get your cheese/meat trays, nuts, blah, blah, blah. But, Momo takes a different approach—challenging your palate with the unexpected. Offering nontraditional food items with such unique flavors allows for some unique wine pairings.
Now on the menu you'll find dishes, such as the Savory Chickpea Waffle, Salvador Masa Cakes, and Jhai, Muri (Indian version of bar popcorn) for example. Now the owner said these plates were shareable, but I'm not quite sure you'd want to in this case.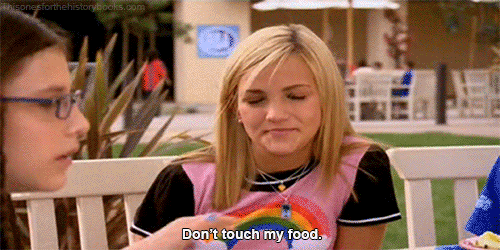 I ordered the Patatas Bravas, which are red potato wedges tossed with turmeric, paprika, and parsley, topped with garlic mayo and jalapeno ketchup. And (clap) let (clap) me (clap) tell (clap) you, it was Al Green Love and Happiness three stomps good!! Seasoned to perfection and with just the right amount of spice.
Lawd, I can't wait to go back just for these! I'd even make a bold statement and say that Momo's bravas are better than Oporto Fooding + Wine's.
Now, you know that's big considering that Oporto is my favorite restaurant in the city. I only tried one item, because the menu is very carb heavy and I'm trying to keep Bertha (inner fat kid) in check this year. The menu caters to carnivores, vegetarians, and vegans, which I can appreciate. Especially, since every other week I fit into one of these categories. So, I definitely will be back to try other plates on their menu.
Moving on to the wines. Their wine menu features Sparkling, White/Rosé, Red, and Dessert wines by the glass and bottle. This one pager is simple to follow and each wine is said to be selected with a purpose. The owner described the menu as a mix of different blends from around the world. And eclectic it is indeed! I found a Chenin Blanc from India. Wine made in India??? I didn't even know that was a thing. The Sula is served by the bottle, but the owner was kind enough to let me try a glass.
Nice crisp and refreshing, but a little too sweet for me, BUT when paired with the bravas it was perfect. The sweetness helped balance out the spices. I also tried the L'Oliveto Rosé of Pinot Noir from California.
I can tell the owner really thought about which wines would complement her dishes. When at Momo, I'd make sure to ask what wine pairs best with the food you're eating to really elevate your wine/food experience. That's something I want to do more of in 2018. Oh, and there are beer and cocktail options if wine isn't your thing.
Momo does have a happy hour Tuesday – Friday from 4 p.m. to 7 p.m. Wines are $1 off by the glass and local beers are $4. Not really a great discount off wines, but I'll take the L on that one. Snacks are half off. Also, wine bottles are 25% off on Wednesdays and Fridays.
Overall, I'm really excited about having Momo Food + Wine in Houston. I feel pretty lucky because I really don't think there is any other wine bar out there like this right now. It has so much potential. I'm all about changing the way that we experience wine and Momo does that through its amazing food menu. All Momo needs is a neosoul night and I'd be there sipping my wine and eating my bravas (and not sharing) all the time. If you live in Houston definitely check it out and let me know what you think. Until next time…glasses up!