In honor of Black History Month, I wanted to acknowledge and celebrate all the African Americans holding it down in the wine game. Now I'm not talking about the consumer, but people on the other side of the bottle—the winemakers, sommeliers, and distributors. As a blogger, when I attend wine industry trade events, I rarely see people who look like me in those positions and that can be disheartening. It's sad because I think there's this perception that wine just isn't a "black thing." Well guess what?! We out here too!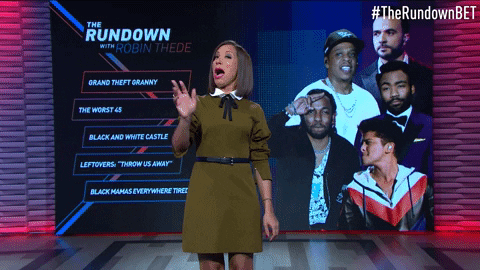 That's why I wanted to shine a light on Black winemakers. They definitely don't get the exposure or credit they deserve. I myself didn't even know they existed until I randomly discovered a Black winemakers group on social media a couple years ago. It was a breath of fresh air knowing there were people who liked like me and shared the same passion actually making wine. And, not some gimmicky wine, but really investing in the cultivation of grapes (some even having their own vineyards) to produce good, quality wine.
I truly admire this small group of Black winemakers. The wine industry isn't easy. I'm not sure what my wine future holds outside of this blog, but they definitely give me hope. That's why I wanted to write this post for the culture. African Americans have such a rich history. It was only right to share our contributions to the wine industry. Here are a couple of winemakers that are definitely representing for the wine culture.
Iris Rideau
Iris Rideau is noted as the first Creole American winemaker. She grew up in New Orleans and after a successful career as an investment and securities broker, surprisingly decided to enter into the world of wine in her retirement. In 1990, Rideau bought a six-acre plot of land in Solvang (North of Santa Barbara) in the Santa Ynez Valley that had an abandoned vineyard. Rideau loved Châteauneuf-du-Pape wines from France's Rhône Valley, and learned that her property was ideal for growing Rhône grapes. Six years later she added 24 more acres to the property and opened the doors to her winery Rideau Vineyard. Talk about boss moves! Rideau produces wines that highlight Rhône varietals and produces Syrah, Mourvedre, Marsanne, Roussanne and Viognier. She sold 300 cases in her first year and now produces nearly 7,500 cases annually. I can't wait to visit her winery next month during my birthday wine trip to Santa Ynez!
Andre Hueston Mack
You down with O.P.P.? No, not the hip hop classic, but the wine that stands for Other People's Pinot Noir, which was created by Andre Hueston Mack. I follow Andre on Instagram and he has a pretty cool story. In the early 2000's, he left his 9-to-5 to pursue his passion for wine. He began studying wine and soon became a very accomplished sommelier—winning the Best Young Sommelier in America at age 30. He was the first African American sommelier to do this. He then went on to become the head sommelier at several four-star restaurants in New York. In 2007, Mack founded Mouton Noir Wines, which means "black sheep" in French. He currently makes 13 wines (including O.P.P. and Knock on Wood), which are made from grapes that come from six different vineyards in Oregon. Originally, the bottles were designed to be served in restaurants, but are now available in stores, online, and for wholesale order in the U.S. and 11 countries. He also designs t-shirts with wine puns and I read that he's either working on a book or documentary about African American winemakers. I can't wait for that to come out! 
McBride Sisters
Imagine the wine version of Sister, Sister, except you have two sisters—same father, but different mothers. One grew up in New Zealand and the other in Monterey, California. Before their father died, he asked his family to connect the two. After some nifty private detective work, his family would help Andréa and Robin McBride meet for the first time. Crazy story, right? As the two got to know one another, they discovered a shared passion for wine, something they each developed growing up in the major wine regions of New Zealand and Central California. In 2010, they started a wine importing business called the McBride Sisters Wine Company—becoming the first African American sisters to found a wine company. However, it wasn't enough for them to import sustainable wine (which they still do). The women wanted to challenge the status quo and partnered with Diageo Chateau & Estate Wines to create Truvée. The name comes from the French verb "to find" and each bottle, according to the sisters, is a reflection of a shared vision that grew out of two individual stories and exemplifies "to find what matters most." They currently offer four wines: 2015 Red Blend (Central Coast California), 2016 Chardonnay (Central Coast), 2016 Sauvignon Blanc (New Zealand), 2016 (Sparkling Brut Rosè). According to the sisters, they wanted to craft wines that are elegant, finely-balanced, not heavy-handed and express distinct individuality. I identify the most with these sisters and look up them as role models. They are definitely helping to open doors for women and minorities in the industry.
Chris Christensen
I just discovered Chris Christensen while doing research for this post. He grew up in Iowa and went to Stanfurd University (My deepest condolences! Go Bears!) where he discovered wine trying to impress the ladies. Funny because he was raised in a devoutly Presbyterian non-drinking household. After college, he went to work in the wine industry, but soon left to get what he called a "real job" at a bank. However, that corporate life wasn't for him and he returned to the wine industry after one year, one month, and 19 days (to be exact) on the job. In 2011, he founded Bodkin Wines as a side project. Christensen doesn't own a vineyard, nor is that in his plans. Adopting the motto from Game of Thrones, "We Do Not Sow — We Only Reap," instead he purchases his grapes from other vineyards, such as the sustainably farmed Sandy Bend Vineyard in Upper Lake, California. While he may have started at the bottom, he is now making highly acclaimed wines. His site says that he is the founder America's first Sparkling Sauvignon Blanc. Now you know I have to try that! And he also has a couple of wines (Gewürztraminer, Sauvignon Blanc, Zinfandel) that are listed as 90 points and up in Wine Enthusiast.
Deneen, David & Coral Brown
In 1980, husband and wife Bassett and Marcela Brown purchased 450 acres in the eastern hills of Napa Valley. In 1985 they planted their first vineyard on the property, which consisted of approximately nine acres of Zinfandel. The Chiles Valley microclimate proved perfect for cultivating Zinfandel grapes, and the Brown family's fruit soon gained tremendous popularity among Zinfandel producers. For 10 years, the Browns sold their Zinfandel and Cabernet Sauvignon grapes to other winemakers in the area. It was through a series of apprenticeships with winemakers who were working with their grapes that the Brown's son David – who by then had been farming his family's vineyards for five years – began learning the art and science of winemaking. In the mid-1990s, as a result of the rising demand for their grapes, David and his sister Deneen, decided to produce wine under their own label. With no winery facility on site, they secured a custom crush contract with Rombauer Vineyards in Saint Helena and for six years they produced their wines at that facility. In 2000, Brown Estate debuted their first two vintages (1996 and 1997) of Napa Valley Zinfandel at the annual Zinfandel Advocates and Producers (ZAP) tasting at Fort Mason in San Francisco. The Brown offerings were very well received by both trade and the public, thereby establishing Brown Estate as a winery to watch in the arena of Napa Valley Zinfandel. Simultaneously, in the January 31, 2000 issue of Wine Spectator, the 1997 Brown Estate Zinfandel received a score of 91 points. Today, Brown Estate is one of the hottest wineries in Napa! You have to book an appointment just to visit. Siblings David (winemaker), Deneen (president), and Coral (brand management director) just celebrated their 20th vintage last year. What a great way to build upon their family's legacy. By the way, can they adopt me?
Now these are just a few of the Black winemakers out there. All of their stories are inspiring and I hope that one day I'll have the pleasure of meeting then as I continue in my own wine journey. I hope you learned something new today. Over the next couple of posts, I'll highlight some other cool individuals in honor of Black History Month. Until next time…glasses up!